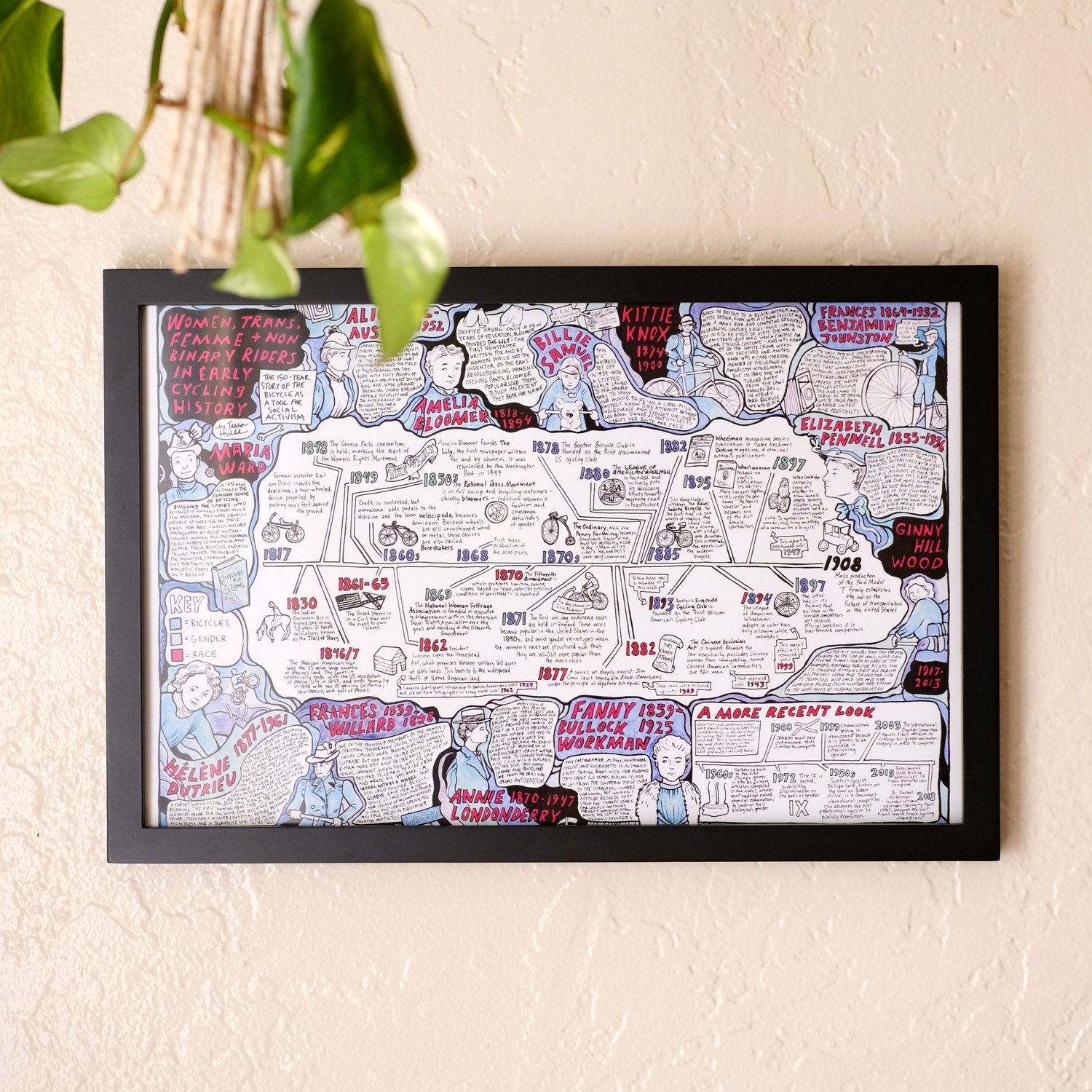 History of WTFN-B Riders in Cycling Poster
Tessa Hull's illustrated timeline is a 150-year story of the bicycle as a tool for social activism.
Using a combination of historical information and hand-drawn illustrations, Tessa Hulls dives into the feminist history of cycling and shines a light on a cohort of adventurers who took to their bikes to knock down gender barriers. Tessa's article and illustrated timeline are featured in the first issue of the Get Rad Be Radical publication which is also available on our store.
Proceeds will directly support RAR operating costs for our programs.
Shipping: United States ($5 via USPS) and Canada ($17 via USPS)
Size: 11 x 17"
Material: 100# paper
Printed by: Paperjam Press
Printed in: Portland OR
Illustrated by: Tessa Hulls