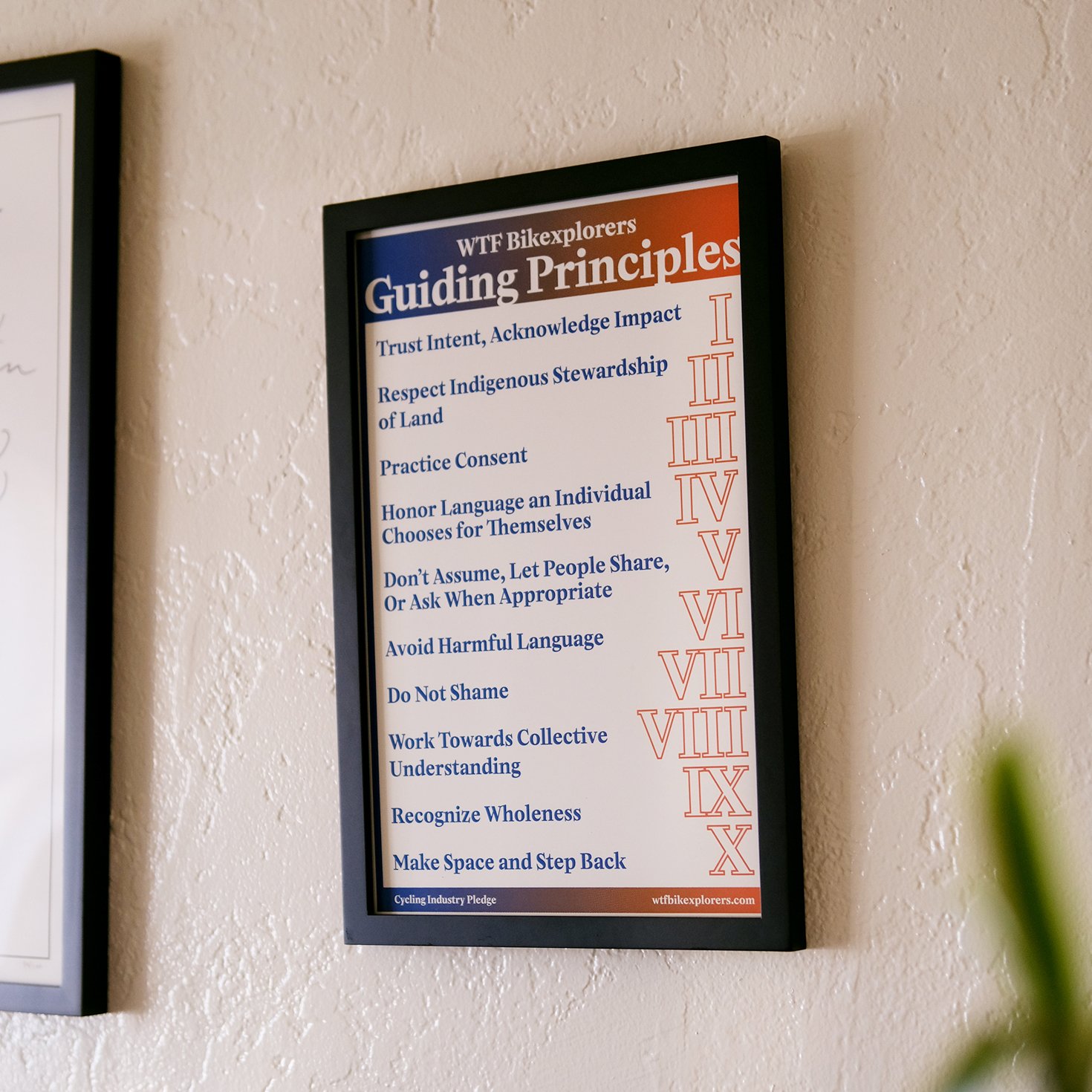 WTF Guiding Principles Poster
Get a limited edition screenprinted poster of our Guiding Principles as a daily reminder for yourself, friends, family, coworkers, or anyone else who might want to know what we're all about.
Team: Consultation and guidance from Mary Ann Thomas and Izzy Sederbaum. Designed by Molly Sugar
Details: Size 11" x 17" 100# paper, screenprinted by Seizure Palace in Portland OR. Proceeds directly support the Cycling Industry Pledge and RAR programs.
Shipping: United States and Canada only