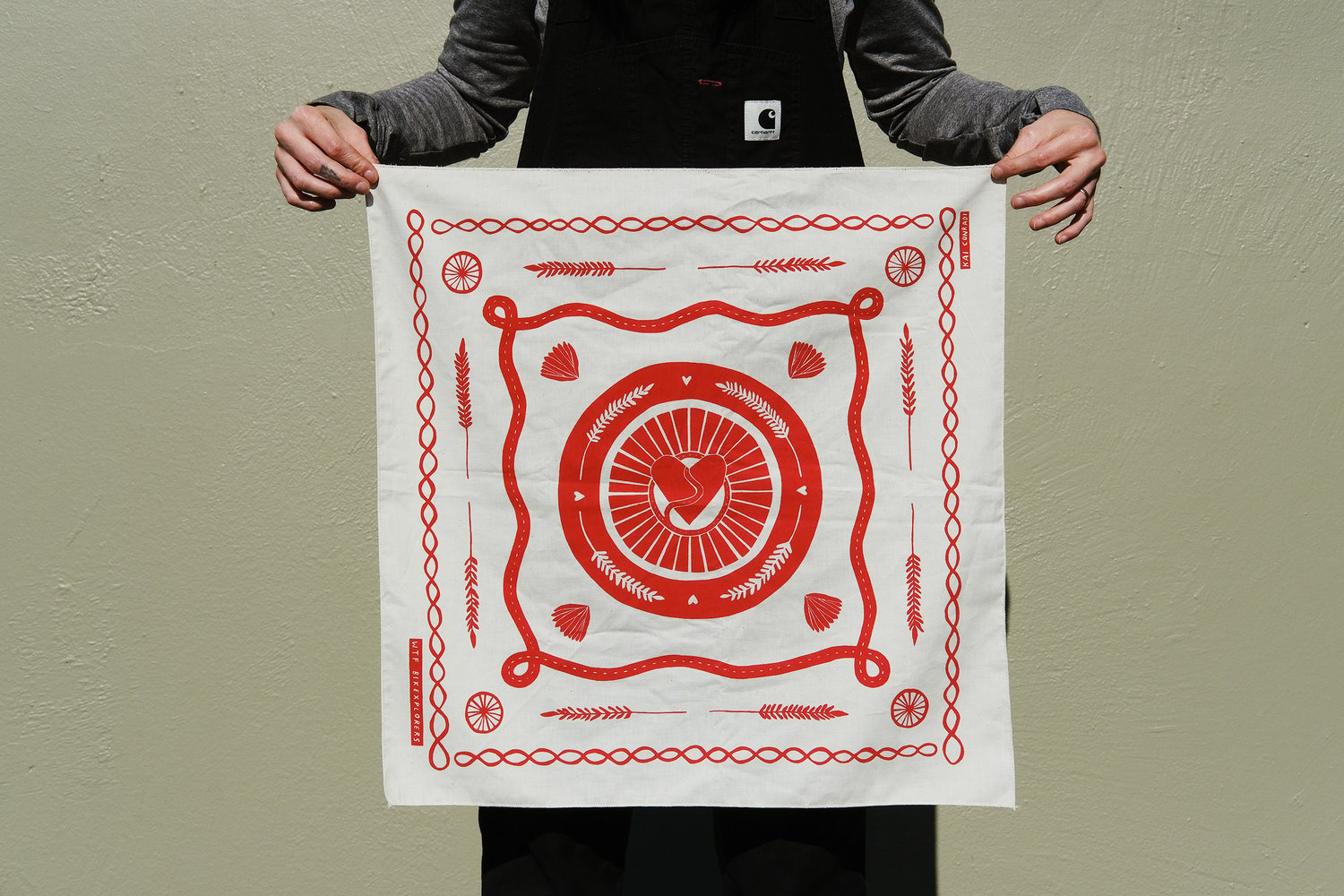 Limited run of Tender Hearts bandanas created in collaboration with Kai Conradi. We hope this design inspires you to stay soft and tender even while you shred on your bike. Style this bandana however you choose, or hang it on a wall as a piece of artwork - buy two to do both!
All proceeds go toward our programs - thank you for your support!
Shipping: *Not currently shipping to UK or EU countries
Size: 24 x 24"
Material: Cotton
Artist: Kai Conradi
Printer: Printed Matter in Portland, OR