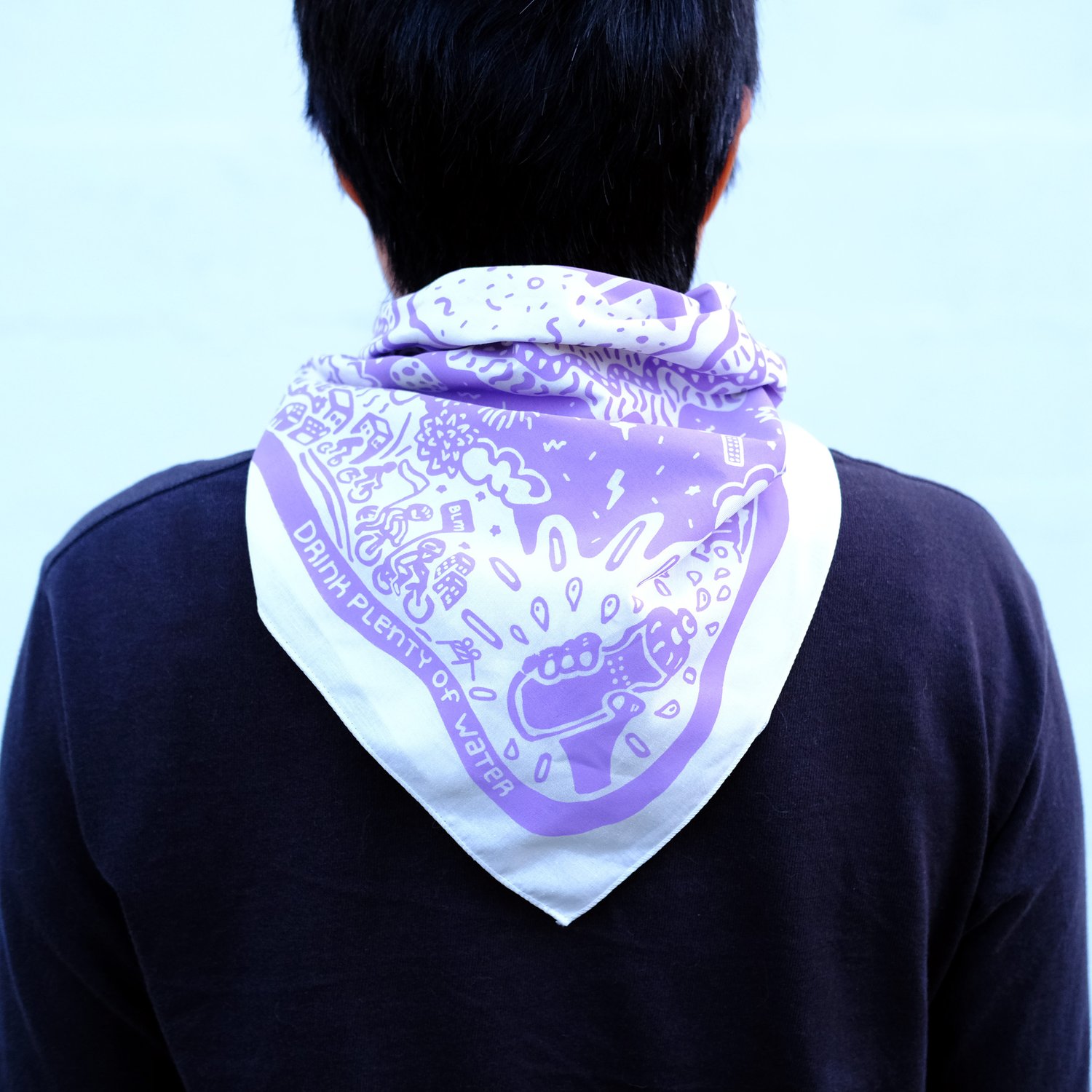 RAR Purple Universe Bandana
🚀 The signature RAR bandana beautifully represents the quirkiness of the RAR community! Illustrated by Mary Lytle, each corner highlights a unique landscape ~ from biking underwater with narwhals, being abducted by ufo spaceships, showing solidarity at BLM demonstrations, to camping with dinosaurs. With RAR at its center, this bandana shows an eclectic universe that we hope to bike in.
Style this bandana however you choose, or hang it on a wall as a piece of artwork - buy two to do both!
Details: Size 24 x 24". Material cotton. Printed by Printed Matter in Portland, Oregon. All proceeds go toward our programs - thank you for your support!
Team: Illustrations by Mary Lytle
Shipping: Not currently shipping to UK and EU countries