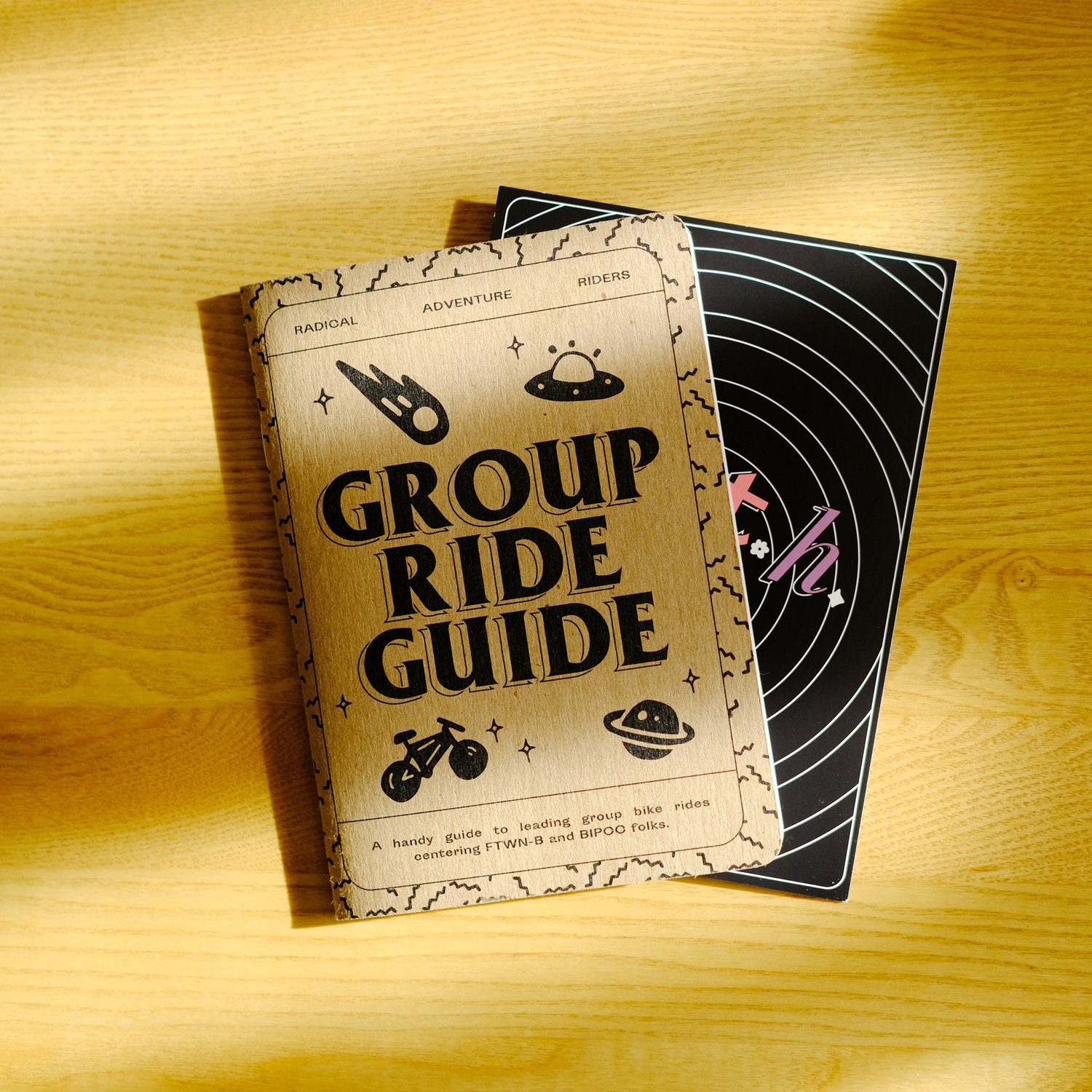 The RAR Group Ride Guide offers essential information about facilitating successful, thoughtful, and safe group rides for the Radical Adventure Riders' demographic ~ specifically for FTWN-B* and BIPOC* folks. We hope you will use the 32-page guidebook on an ongoing basis to keep notes in, share with other folks, and so much more! 🚀
Details: 32 pages, 5" x 7", printed by Scout Books in Portland, Oregon. One B.A.T.H. print is included with each copy. All proceeds go toward RAR programs - thank you for your support!
*Important note: Accessibility is crucial to us. If you are a Black, Indigenous, and/or Person of Color and cannot access this content due to financial circumstances please email us at [email protected].
Team: Content development led by zahra alabanza from Red, Bike and Green Atlanta. Copy editing by the RAR team. Design by Molly Sugar. Illustrations by Mary Lytle.
Supported by: Thank you to the Chrome Industries Citizen Grant and Scout Books Equity Alliance for helping to make this possible.
What does FTWN-B and BIPOC mean? *FTWN-B is shorthand for femme, transgender, women, and non-binary. BIPOC is shorthand for Black, Indigenous, and people of color. We acknowledge that letters and labels only go so far and that, above all, we seek to respect whatever words people use to describe themselves. We hope to engage in a conversation where we can learn more about one another.
Shipping: Not currently shipping to UK and EU countries