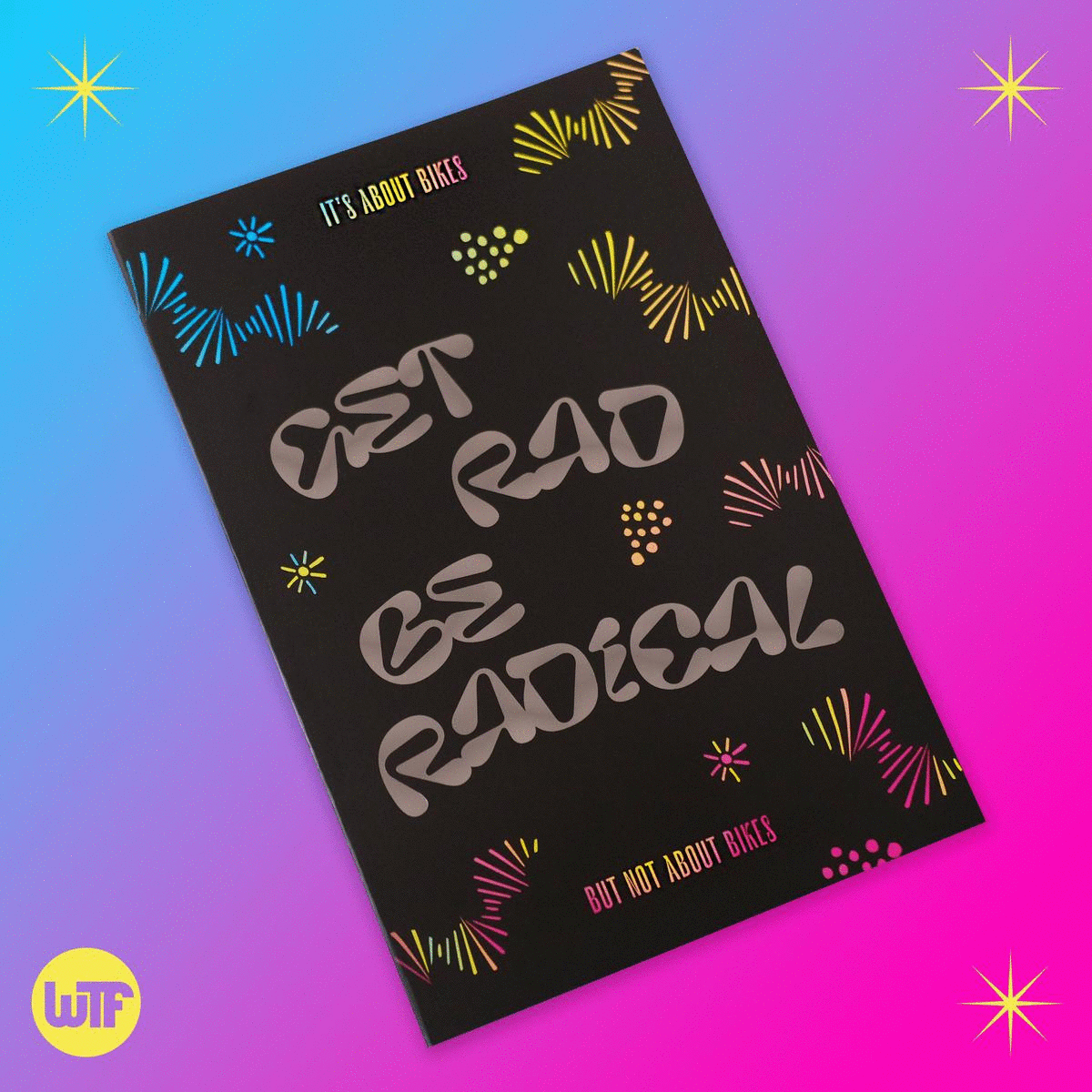 Issue 01 Get Rad Be Radical
Get Rad Be Radical is an annual publication by RAR that changes the way women, trans, femme, and non-binary people are depicted and represented in the bicycle adventure community. The first issue, It's About Bikes But Not About Bikes, creates a platform where everyone can see and experience what it means to be a radical adventure cyclist—featuring 20 contributors focused on themes discussed at the past WTF Summits from 2018-2019.
Details: Get Rad Be Radical issue 01, It's About Bikes But Not About Bikes. 112 pages + illustrated bikepacking pack list. Publication size is 6" x 9". Printed by Versa Press in East Peioria, Illinois. All proceeds go toward RAR programs - thank you for your support!
*Important note: Accessibility is crucial to us. If you are a Black, Indigenous, and/or Person of Color and cannot access this content due to financial circumstances please email us at [email protected].
Contributors: Alley/Ramon Reyes, Allison Clark, Angelica Casaverde, Danielle Parnes, Ester Song, Gritchelle Fallesgon, Izzy Sederbaum, Kailey Kornhauser, Kaitlyn Boyle, Kimberly Wiman, Kurt Refsnider, Mary Lytle, Patricia Casaverde, Rie Sawada, Río Oxas, Sal, Sam Scipio, Sarah Swallow, Tessa Hulls, Yaretzi Juarez Reyes
Team: Creative Director & Editor: Molly Sugar, Assistant Editor: Whitney Ford-Terry
Supported by: Specialized Bikes, Ride with GPS, Swift Industries, evo
Shipping: Not currently shipping to UK and EU countries
Bulk orders: For quantities 10 or more, please email [email protected] for a discounted rate.