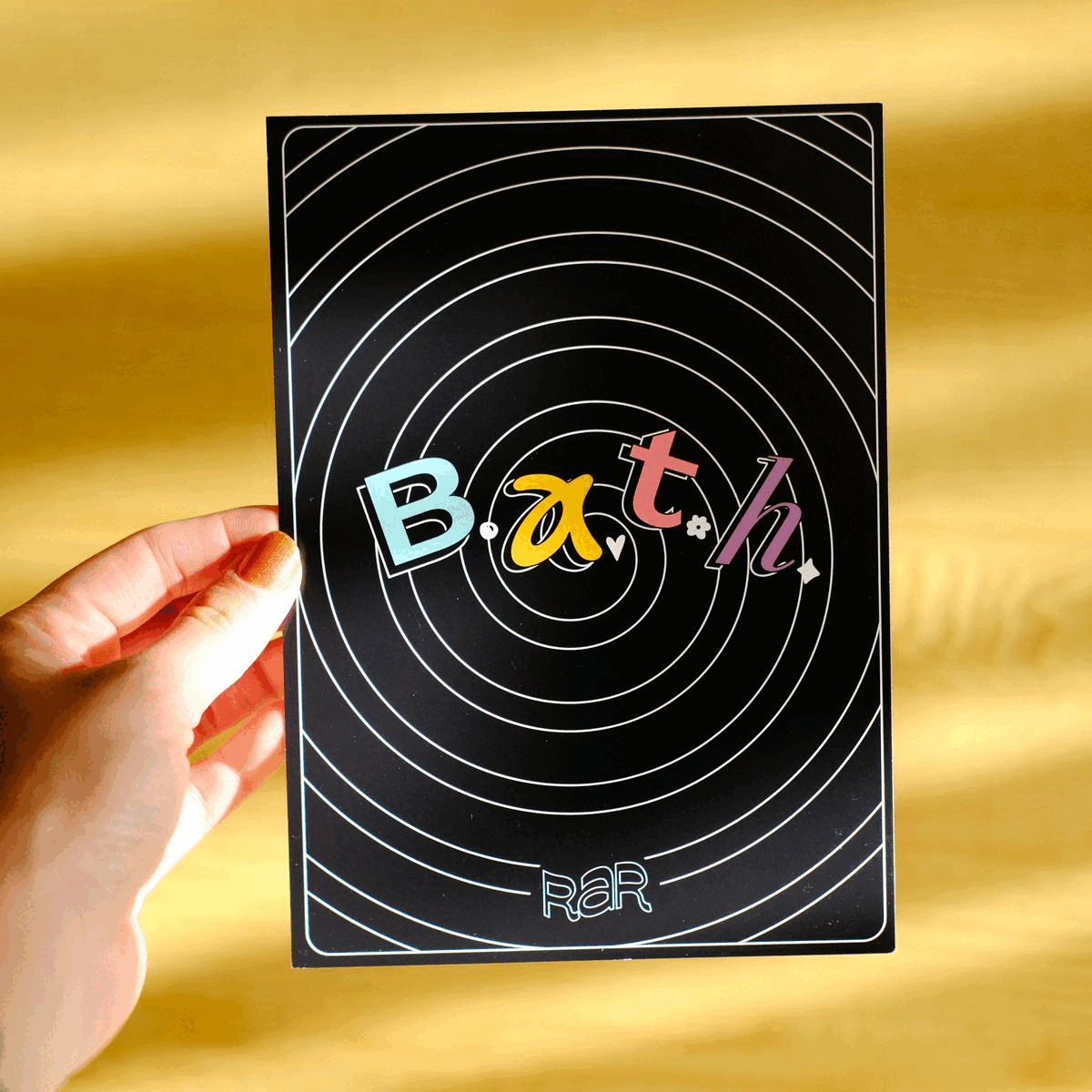 Remember playing M.A.S.H.? Well, this is a bike version called B.A.T.H.!
Manifest your future bike trips by filling out the blanks, getting your magic spiral number, and crossing out each choice until you get your final selection. Bring these printouts on your next group trip or fill it out solo, this is an activity that will be sure to satisfy your questions of where and who you will ride with next.
Details: 5" x 7", printed by VistaPrint. All proceeds go toward RAR programs - thank you for your support!
Team: Design by Molly Sugar