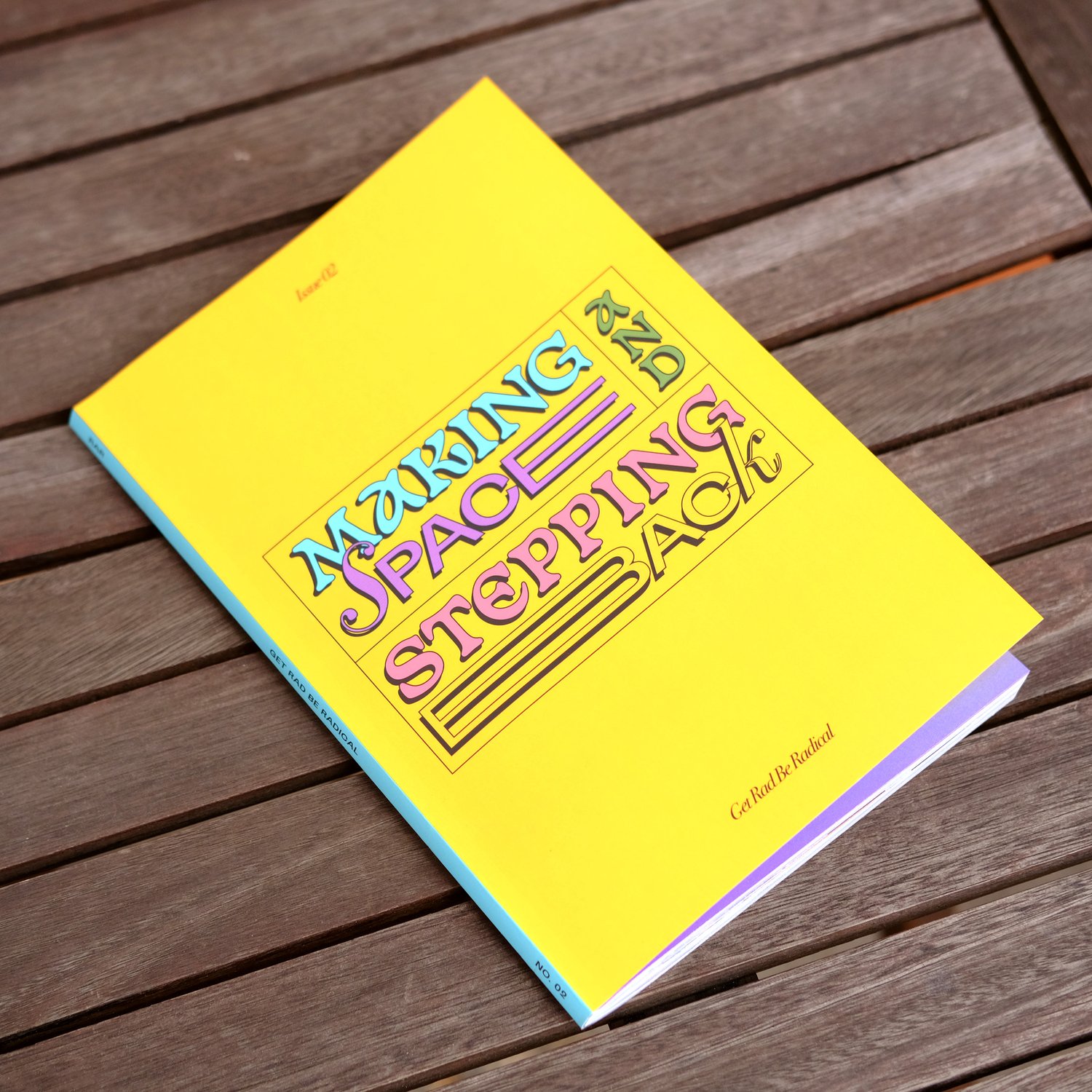 Issue 02 Get Rad Be Radical
Get Rad's second issue, Making Space and Stepping Back, features 13 contributors creating space for BIPOC and trans, women, intersex, and gender non-conforming folks in the cycling and outdoors community. Contributors center on community building and organizing, prioritizing self and collective care and cultivating education and knowledge-sharing in the bike adventure community.
Details: Get Rad Be Radical issue 02, Making Space and Stepping Back. 120 pages + making space sticker. Publication size is 6" x 9". Printed by Versa Press in East Peioria, Illinois. All proceeds go toward RAR programs - thank you for your support!
*Important note: Accessibility is crucial to us. If you are a Black, Indigenous, and/or Person of Color and cannot access this content due to financial circumstances please email us at [email protected].
Contributors: Alej Perez, Christina Torres, Dia Hodnett, Frit Tam, Guarina Lopez, Jay Malena, Lauren Jones, Lazarus Letcher, Nkenna Onwuzuruoha, Jasmine Brooks, Shankaron Aden Elmi, Taiana Martinez, Tez De La Tierra
Creative Director & Editor: Molly Sugar
Supported by: Specialized Bikes, Ride with GPS, evo, Surly, Bikepacking.com, Kona, Wolf Tooth, Velocity
Shipping: Not currently shipping to UK and EU countries
Bulk orders: For quantities 10 or more, please email [email protected] for a discounted rate.